Director's Update
Needless to say, it has been quite a year, and I have never been more proud and honored to lead the HERCULES Exposome Research Center here at Emory. Our researchers turned their attention to the COVID19 pandemic, and made important contributions to understanding how the environment impacts the spread and severity of the virus. Our Stakeholder Advisory Board (SAB) asked us to take a thoughtful look at how our Center confronts systemic racism and environmental injustice, and our investigators, leadership, and SAB are coming together to have those difficult conversations and to plan for real change to ensure that the Center moves toward being anti-racist. We also continued the support of new investigators, innovative research in our Pilot Program, and community engagement and support through the HERCULES Roadshow. In April, we submitted the renewal application to the NIEHS and, in that over 1,100 page application, we delineated just how much impact the Center has had and our plans to do even more in the next five years. Below is an infographic, developed by our talented Community Engagement Core team, that brings to life some of the highlights of the Center's success in the last five years. Please remember to continue to cite the Center grant number (P30 ES019776) in your work and to keep me and Kate updated on your accomplishments. I look forward to being with all of our members in person again this fall where we can celebrate these successes and continue towards our vision of serving as an intellectual hub in advancing and translating exposome research to improve human health.
-Carmen Marsit
Our Commitment to Anti-Racism
After the deaths of George Floyd, Breonna Taylor, Ahmaud Arbery, and Rayshard Brooks last year, the HERCULES Community Engagement Core (CEC) and Stakeholder Advisory Board (SAB) initiated conversations about race, racism, and racial equity within the SAB, CEC, HERCULES, and the broader contexts within which we operate.
Following the initial conversation, the CEC conducted a survey among SAB members to determine next steps and SAB members volunteered to form a workgroup to carry them out. Together, the workgroup drafted an Anti-Racism Commitment, iteratively incorporating SAB feedback along the way. They simultaneously developed a Race and Racism Dialogue Series to provide SAB members and HERCULES leadership with an opportunity to learn about, share, and discuss various topics related to race and racism. The first series of dialogues, with volunteer SAB facilitators, will be held during the months of May and June, and discussed at the July Quarterly SAB meeting, with the hopes of beginning to identify  concrete actions we can make within HERCULES to become an anti-racist organization. The Anti-Racism Commitment has been officially adopted by the CEC and SAB, and can be viewed on the HERCULES website.
These are only the initial steps of an ongoing and essential conversation within HERCULES. Environmental injustices are almost always manifestations of racial injustice, so in order to achieve our mission of improving human health, we must confront racism within our own operations and beyond.
HERCULES-Supported Junior Faculty
The following exposome researchers were recruited through HERCULES and are currently being supported by the Career Development Program. These investigators are already making important contributions to the Center and environmental health research. Examples of their recent work and accomplishments are highlighted below.
Anke Huels, Assistant Professor, Epidemiology. Dr. Huels's research involves the development of epidemiological methods and their direct application to environmental and genetic epidemiology. Last year, Dr. Huels received HERCULES Pilot funding to study the long-term effects of air pollutant mixtures on cognition in the Emory Healthy Aging Study, which has led to an additional pilot grant (Dean's 2020 Pilot Innovation Award) aiming to better understand the biological mechanisms behind this association using DNA methylation data from brain tissue. In addition to her air pollution research, Dr. Huels recently published on a finding of increased COVID-19 mortality among those with Down syndrome compared to the general population. This is an on-going project in a collaboration with a fellow HERCULES Member, Stephanie Sherman, and an international collaboration with the Trisomy 21 Research Society (T21RS). 
Donghai Liang, Assistant Professor, GDEH. Dr. Liang's research focuses on health effects associated with air pollution and persistent organic pollutants using exposure assessment and high-resolution metabolomics. Dr. Liang received a HERCULES Pilot to study the impact of air pollution exposures on human metabolic responses in the Cancer Prevention Study-II Nutrition Cohort. Dr. Liang was also recently awarded an NIEHS R21 entitled "Traffic Exposure, Maternal Metabolome and Birth Outcomes (TEMMBO) Study." A summary of his proposed work is available here.
Ajay Pillarisetti, Assistant Professor, GDEH. Dr. Pillarisetti's research focuses on measuring and modeling the health, climate, and welfare impacts of air pollution, with a focus on household energy use in low- and middle-income countries. He was awarded two grants from NIH's Clean Cooking Implementation Science Network (details here) to (1) explore COVID-19's impact on energy use and (2) measure household energy use's affect on ambient air pollution. Dr. Pillarisetti is part of N95Decon, a consortium that provides guidance on PPE for the ongoing pandemic. As part of this group, he and collaborators recently published a review of cloth masks in ACS Nano. 
Noah Scovronick, Assistant Professor, GDEH. Dr. Scovronick's research focuses on understanding the links between human health, climate change, and climate policy. Dr. Scovronick recently co-authored a paper in Nature Climate Change examining heat-related morbidity attributable to climate change, which was also featured in the New York Times.  A new paper in Environmental Research examines "The Importance of Health Co-Benefits under Different Climate Policy Cooperation Frameworks."
Liuhua Shi, Assistant Professor, GDEH. Dr. Shi's research focuses on employing massive datasets, including satellite-retrieved high resolution exposures and health data of all Medicare beneficiaries, to investigate how climate change and air pollution influence seniors' health.  Last year, Dr. Shi received a HERCULES Pilot to study the relationship between air pollution and Alzheimer's disease using a Medicare dataset. She was also recently awarded an NIEHS R21 entitled "Climate Penalty: Climate-driven Increases in Ozone and PM2.5 Levels and Mortality." More details about her proposed study are available here. 
HERCULES Pilot Award Recipients
Congratulations to the following investigators on receipt of HERCULES 2021-2022 Pilot Program funding.  More details on their projects are available on the HERCULES website.
"Traffic Related Air Pollution, Folic Acid, and DNA Methylation in the Follicular Fluid," Audrey Gaskins, School of Public Health, Epidemiology. The results from this study will provide important insights into biological processes that underlie the associations between air pollution, folic acid, and female fertility.
"Dysregulation of Exosome Biogenesis by Environmental Neurotoxicants," Zixu Mao, School of Medicine, Pharmacology and Mike Caudle, School of Public Health, Environmental Health. This study identifies how cellular systems are affected and respond to exposure to a commonly used household chemical.
"Astrocyte Neuroprotection and Inflammation in Prenatal Lead Exposure," Steven Sloan, School of Medicine, Human Genetics. This study explains the role of glia in lead toxicity, helping us understand how exposure to lead early in life changes brain function.
"Endocrine Disrupting Chemicals and Metabolic Flexibility in Guatemalan Adults," Aryeh Stein, School of Public Health, Global Health. Many people are regularly exposed to low levels of EDCs, but the health consequences are unclear. This study seeks to determine how low levels and mixtures of persistent EDCs impact metabolic health.
"Collect, Connect, and Communication: Data Visualization for Neighborhood Exposure Assessments," Lance Waller, School of Public Health, Biostatistics and Bioinformatics. The exposome represents a summary of all the environmental exposures an individual may face where they live, work, worship, and go to school. This project provides maps of exposures so that individuals can see their potential exposures in these locations. By examining the locations where an individual spends time, the maps provide a visual assessment of that individual's exposome and a tool that could be used by other communities in the future.
"Persistent Organic Pollutants and Heavy Metals: Alterations in the Gut Metagenome and Links with Insulin Resistance and Body Composition Following Bariatric Surgery," Tom Ziegler and Jessica Alvarez, School of Medicine, Endocrinology. This project will provide new knowledge in our understanding of how specific pollutant exposures impact the gut microbiota and their link to chronic diseases such as diabetes and obesity in humans.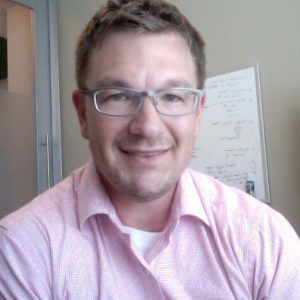 Co-Director, Pilot Projects Program; Associate Professor, Research Track, Rollins School of Public Health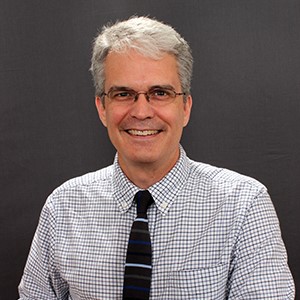 Director, Environmental Health Data Sciences Core; Professor, Biostatistics and Bioninformatics, Rollins School of Public Health
Member Benefits Reminders
All HERCULES Members are eligible to apply for funding to support protected time to pursue cross-training or to cover costs to attend conferences that align with the HERCULES Center mission. Email Career Development Program Director, Jeremy Sarnat (jsarnat@emory.edu), with a brief description of your request for preliminary approval before filling out the Professional Development Fund Request Form.
The Enhance Grant Program is designed to remove obstacles to Environmental Health Sciences research productivity for HERCULES Members by producing short-duration, limited funds on a time-sensitive basis. Applications are accepted on an ongoing basis but must be submitted by January 17, 2022. Details are available here.
HERCULES Members are eligible to apply for student support for exposome-related projects through the Rollins Earn and Learn (REAL) program. REAL students can work up to 185 hours/semester, and their salary will be split between RSPH and HERCULES. Kate will send application details in mid-June.  Monday, July 12 is the deadline to apply.