The Peoplestown/Pittsburgh Accessible and Affordable Healthcare Team

Phase 1: Exposome Roadshow Workshop
Residents of the Peoplestown and Pittsburgh neighborhoods in Atlanta came together with Emory HERCULES in September 2017 to share their health concerns, learn about the exposome, and identify a health priority. As a result, a group of residents committed to working together to address affordable healthcare access in their community.
---
Phase 2: Planning Grant
Residents who came together in Phase 1, now the Peoplestown & Pittsburgh Accessible and Affordable Healthcare team, received $1000 to identify strategies to address the issue of lack of access to medical and mental healthcare.
---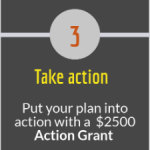 Phase 3: Action Grant
Mission: Working together as a team for accessible and affordable healthcare for Residents of Pittsburgh/Peoplestown Community.
---
Goals:
Research and gather information and materials about available health resources and assets in the communities.
Educate public officials about community health care needs and gaps.