Promoting Smoke-free Homes Among 2-1-1 Callers
The HERCULES Community Engagement Core, in collaboration with the Stakeholder Advisory Board and HERCULES scientists, created the following infographic and 1-page plain-language summary of research conducted by HERCULES scientist Dr. Michelle C. Kegler about promoting smoke-free homes among callers to 2-1-1.
Click on the image below to for a printable version of the infographic.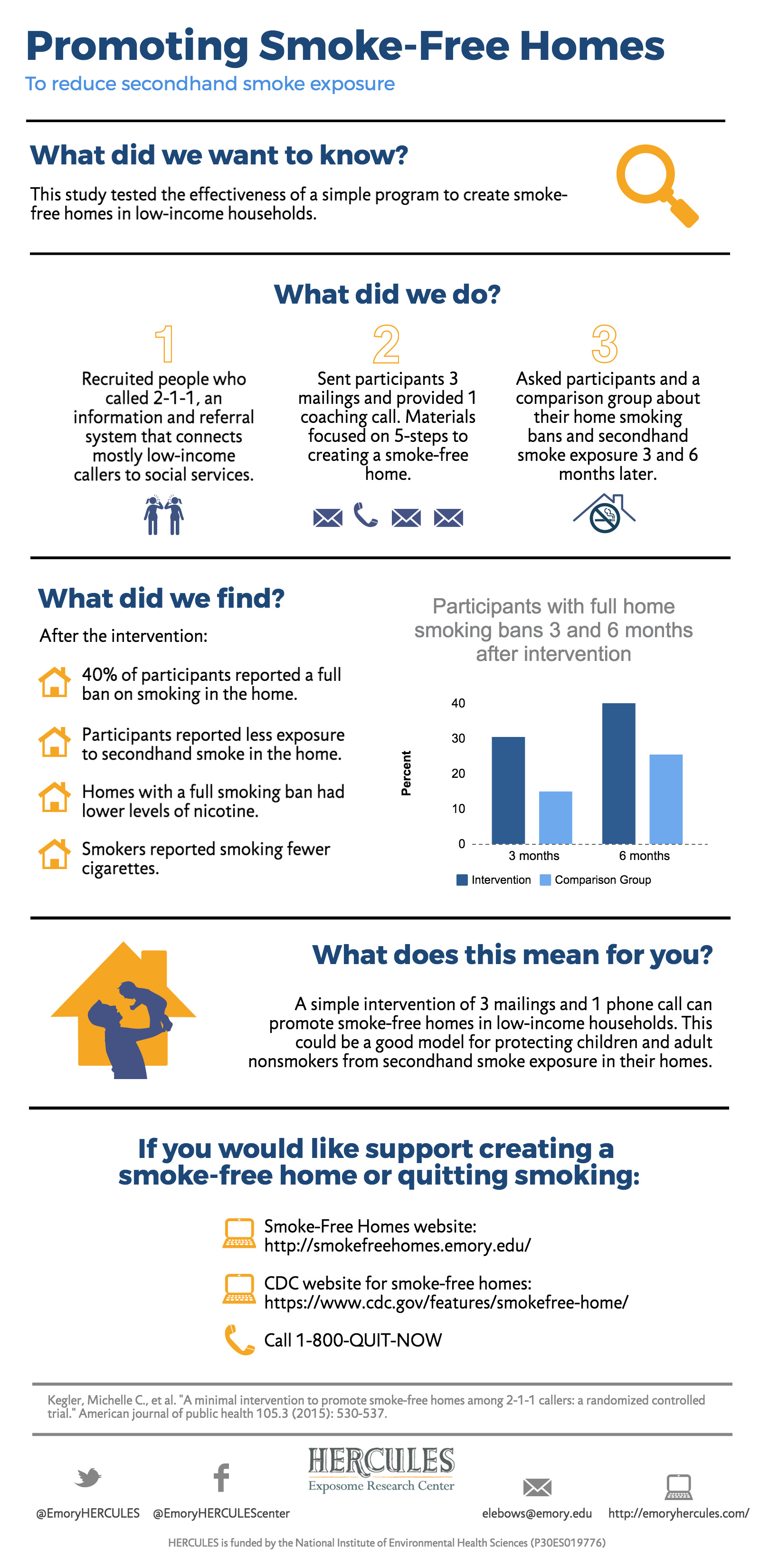 Click here for the 1-page summary haz clic aquí para una versión en español
Both files are downloadable and contain references to the original scientific articles.