The HERCULES Community Engagement Core, in collaboration with the Stakeholder Advisory Board and HERCULES scientists, created the following infographic and 1-page plain-language summary of research conducted by HERCULES scientists Drs. Lyndsey A. Darrow and Stefanie E. Sarnat about the relationship between pollen, asthma, and visits to the emergency room.
Click on the image below to for a printable version of the infographic.
Click here for the Spanish version of the infographic (haz clic aquí para una versión en español).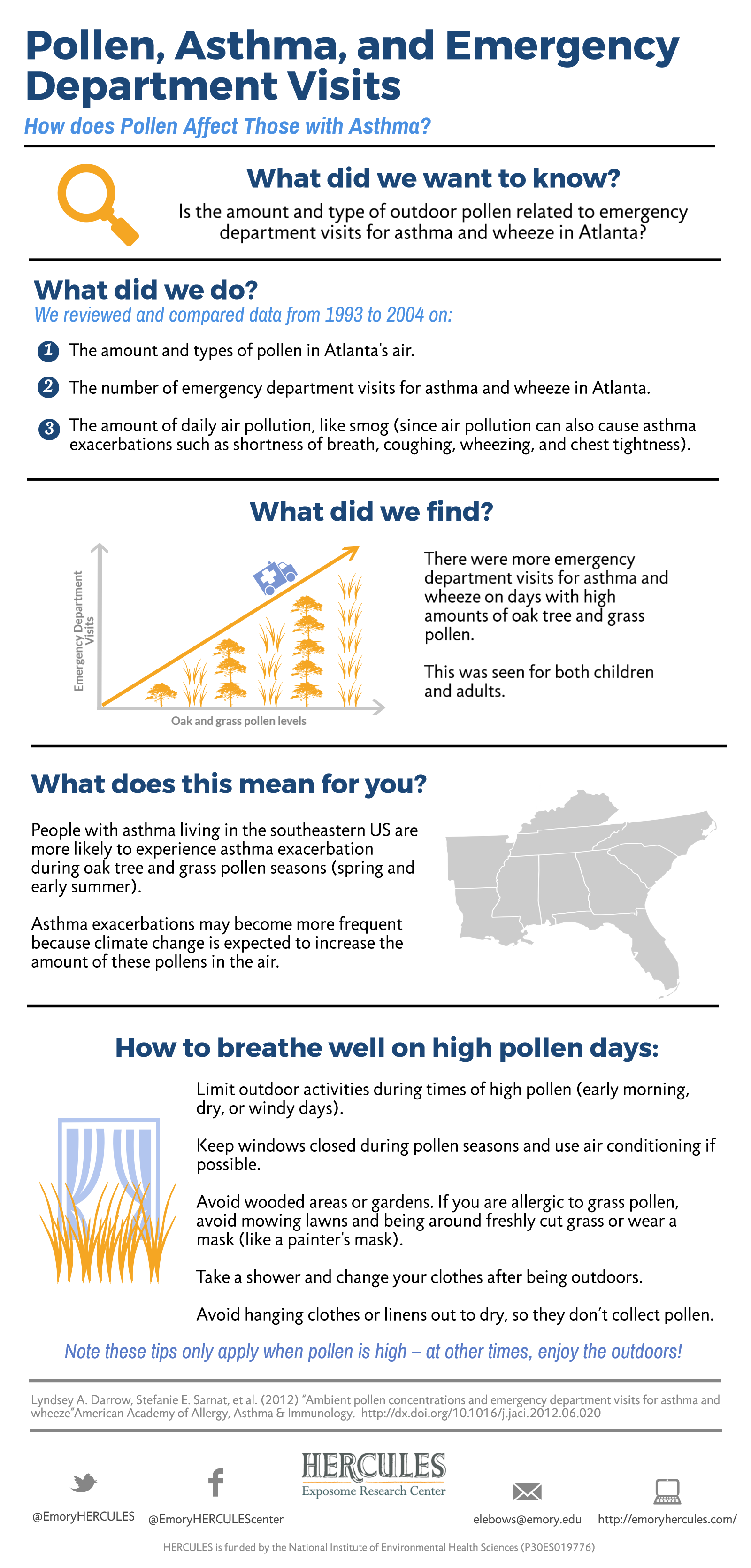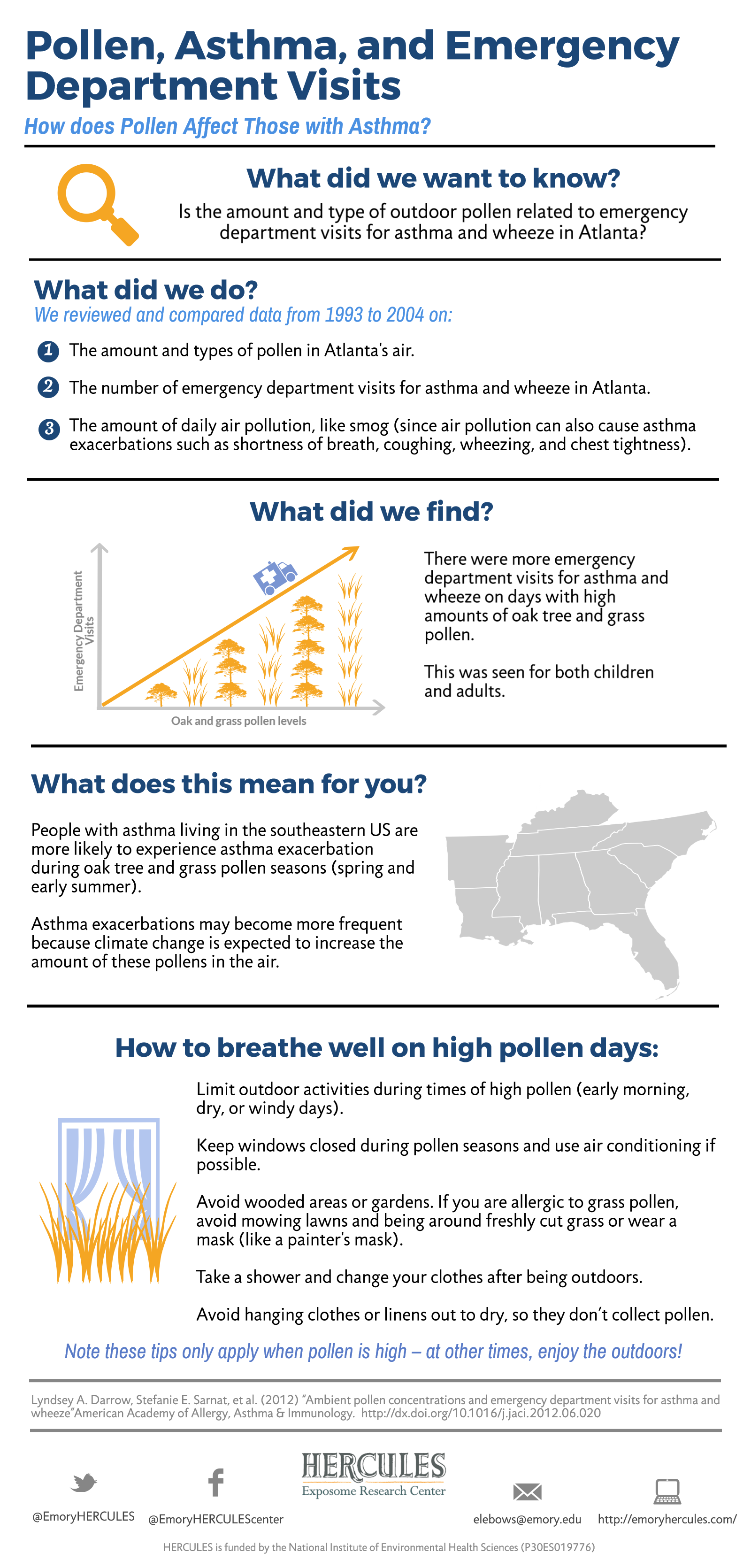 Click here for the 1-page summary.

Both files are downloadable and contain references to the original scientific articles.